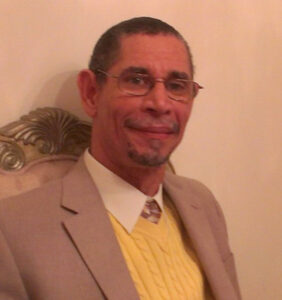 Fort Lauderdale, Broward County
Fort Lauderdale is a city in Broward County, Florida. The city is located at 26°7'21"N and 80°8'14"W. According to the United States Census Bureau, the city population was 176,013 persons. As of the last census, the median income for a household in the city was $51,247. Please visit the city page at my website and you'll be able to see all real estate data and detailed Fort Lauderdale statistics.
know more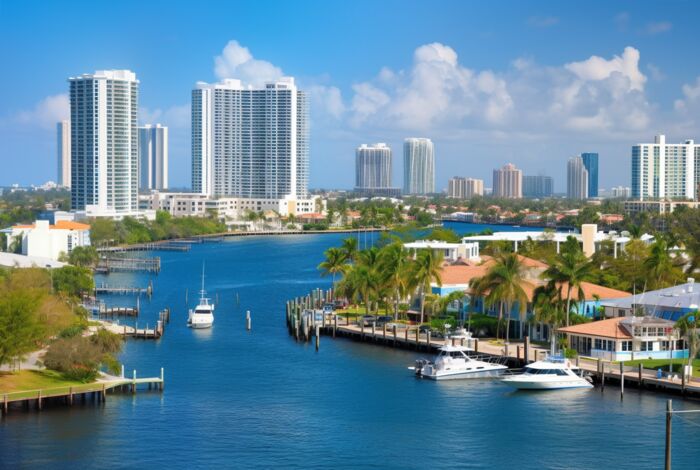 What's trending now in the market
Hawkins Way Capital sells Clifton Hotel in South...

by

By Kate Hinsche

on 12/02/2022 at 11:00 PM

Real estate investment firm Hawkins Way Capital sold the Clifton Hotel in South Beach, adding to a slew of recent hospitality sales. Records show the Los Angeles-based company sold the 35-key, 10,400-square-foot hotel at 1343 Collins Avenue in Miami Beach. The buyer is Jerusalem Group LLC, a Florida entity managed by Omar Limon. Limon is a Miami resident with almost two dozen businesses […]

Chetrit nabs $83M construction loan for Collins...

by

By Francisco Alvarado

on 12/02/2022 at 10:30 PM

Chetrit Group got a financial boost for its Collins Park Hotel project, nabbing a $82.5 million construction loan. Kawa, a Hallandale Beach-based international asset manager, provided the financing, according to a spokesperson for Henry Bodek of New York-based Galaxy Capital, which brokered the loan. The new mortgage replaces a $62.5 million construction loan provided by Maxim Capital last year. […]

Retail investors pay $57M for Doral shopping...

by

By Francisco Alvarado

on 12/02/2022 at 8:30 PM

Miami-based retail investors Domenico Albano and Americo D'Agostini paid $57 million for Doral shopping center anchored by a Navarro Discount Pharmacy store. Sofi Retails, a real estate investment firm managed by Albano and D'Agostini, acquired Doral Shops, a two-story retail plaza at 11402 Northwest 41st Street, according to a press release. Albano and D'Agostini, who are also partners in […]
Winter Home Selling Checklist [INFOGRAPHIC]

by

KCM Crew

on 12/02/2022 at 11:00 AM

Some Highlights As you get ready to sell your house, focus on tasks that make it inviting, show it's cared for, and boost your curb appeal. This list will help you get started, but don't forget, a real estate professional will provide other helpful tips based on your specific situation. Let's connect so you have advice on what you may want to do to get your house ready to sell this […]

What You Want To Know If You're Pursuing Your...

by

KCM Crew

on 12/01/2022 at 11:00 AM

If you're a young adult, you may be thinking about your goals and priorities for the months and years ahead. And if homeownership ranks high on your goal sheet, you're in good company. Many of your peers are also pursuing their dream of owning a home. The 2022 Millennial & Gen Z Borrower Sentiment Report

Why There Won't Be a Flood of Foreclosures...

by

KCM Crew

on 11/30/2022 at 11:00 AM

With the rapid shift that's happened in the housing market this year, some people are raising concerns that we're destined for a repeat of the crash we saw in 2008. But in truth, there are many key differences between what's happening today and the bubble in the early 2000s. One of the reasons this isn't
I know everything about Real Estate. Contact Me!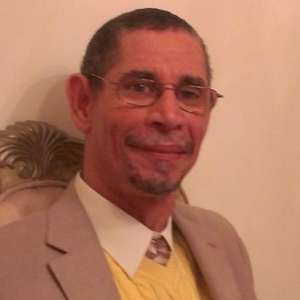 United Realty Group, Inc.
1200 S. Pine Island Road, Suite 600, Plantation FL 33324
The most important thing when choosing a real estate professional is to find someone you can trust. I have a history of success and integrity in real estate that you can depend on. I am an experienced negotiator with expert knowledge of the local market. You can count on me to always work with your interests in mind and to represent you and your wishes to the best of my ability.
You can relax with confidence knowing you are in good hands
High probability of successfully completing the transaction
Excellent market knowledge of the area
Our client's data is entirely confidential and encrypted
We give you advice about preparing your home to sale