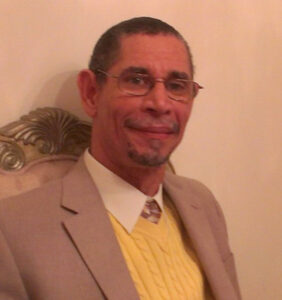 Fort Lauderdale, Broward County
Fort Lauderdale is a city in Broward County, Florida. The city is located at 26°7'21"N and 80°8'14"W. According to the United States Census Bureau, the city population was 176,013 persons. As of the last census, the median income for a household in the city was $51,247. Please visit the city page at my website and you'll be able to see all real estate data and detailed Fort Lauderdale statistics.
know more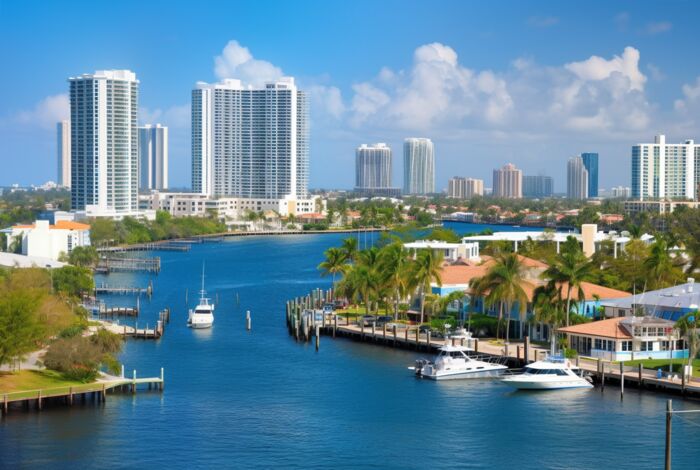 What's trending now in the market
Hurricane Ian makes landfall in southwest...

by

By Katherine Kallergis

on 09/28/2022 at 10:00 PM

Hurricane Ian made landfall on the southwestern coast of Florida Wednesday afternoon, creating catastrophic storm surge, flash flooding and powerful wind gusts, knocking out power to more than 1.1 million customers. After gaining strength over the Gulf of Mexico, the Category 4 hurricane made landfall at 3:10 p.m. at Cayo Costa in the Fort Myers area at sustained wind speeds of 150 miles per […]

Luxury retailer buys waterfront Boca Raton home...

by

By Kate Hinsche

on 09/28/2022 at 9:30 PM

 A former chairman and CEO of Bank of New York Mellon sold his waterfront home in Boca Raton's Royal Palm Yacht & Country Club to a luxury retailer for $9.4 million. Records show Robert and Rose Kelly sold the house at 419 East Coconut Palm Road in Boca Raton to Vladislav Yampolsky. Yampolsky, who goes by Bobby, emigrated from Ukraine as a child and owns the luxury goods retailer ECJ Luxe, […]

Baptist Health sells Doral data facility for $34M

by

By Kate Hinsche

on 09/28/2022 at 7:39 PM

American Tower, a global communications infrastructure real estate investment trust, bought a data center in Doral from Baptist Health South Florida for $34 million. Records show American Tower bought the data center at 2100 Northwest 84th Avenue from Miami-based Baptist via a Delaware LLC. American Tower is a publicly traded REIT headquartered in Woburn, Mass., with operations across six […]
Why You Should Consider Condos as Part of Your...

by

KCM Crew

on 09/28/2022 at 10:00 AM

The historically low inventory over the past few years led to challenges for many buyers trying to find a home that met their needs and their budget. If you're in the same boat, you should know the recent shift in the housing market may have opened up doors for you to restart your search. The

How an Expert Can Help You Understand Inflation &...

by

KCM Crew

on 09/27/2022 at 10:00 AM

If you're following today's housing market, you know two of the top issues consumers face are inflation and mortgage rates. Let's take a look at each one. Inflation and the Housing Market This year, inflation reached a high not seen in forty years. For the average consumer, you probably felt the pinch at the gas pump

The True Strength of Homeowners Today

by

KCM Crew

on 09/26/2022 at 10:00 AM

The real estate market is on just about everyone's mind these days. That's because the unsustainable market of the past two years is behind us, and the difference is being felt. The question now is, just how financially strong are homeowners throughout the country? Mortgage debt grew beyond 10 trillion dollars over the past year,
I know everything about Real Estate. Contact Me!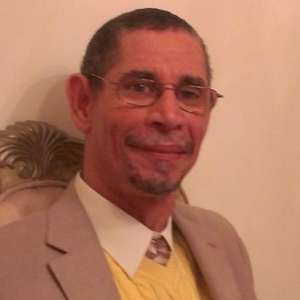 United Realty Group, Inc.
1200 S. Pine Island Road, Suite 600, Plantation FL 33324
The most important thing when choosing a real estate professional is to find someone you can trust. I have a history of success and integrity in real estate that you can depend on. I am an experienced negotiator with expert knowledge of the local market. You can count on me to always work with your interests in mind and to represent you and your wishes to the best of my ability.
You can relax with confidence knowing you are in good hands
High probability of successfully completing the transaction
Excellent market knowledge of the area
Our client's data is entirely confidential and encrypted
We give you advice about preparing your home to sale