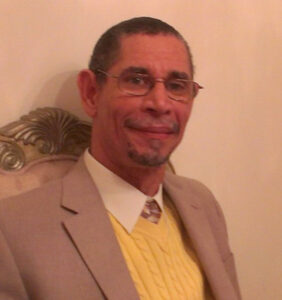 Fort Lauderdale, Broward County
Fort Lauderdale is a city in Broward County, Florida. The city is located at 26°7'21"N and 80°8'14"W. According to the United States Census Bureau, the city population was 176,013 persons. As of the last census, the median income for a household in the city was $51,247. Please visit the city page at my website and you'll be able to see all real estate data and detailed Fort Lauderdale statistics.
know more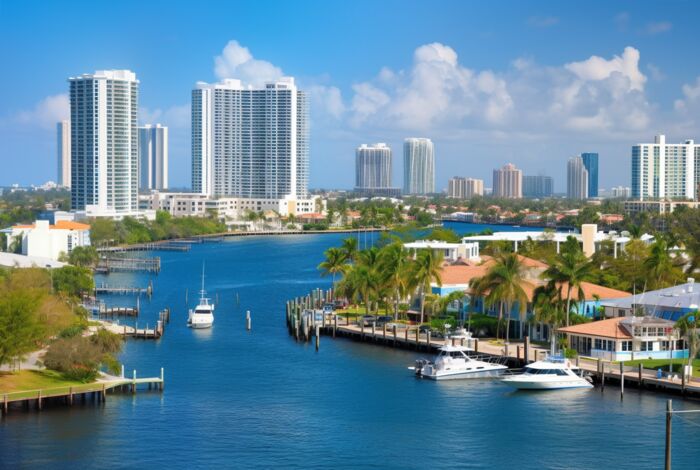 What's trending now in the market
Dacar scores $81M loan for Publix-anchored...

by

By Francisco Alvarado

on 05/18/2022 at 9:30 PM

Dacar Management will crank up construction on a Hialeah mixed-use project with 244 apartments and a retail component anchored by Publix, Burlington and HomeGoods. Affiliates of the Dania Beach-based commercial real estate firm scored an $81 million construction loan from New York Life Insurance Company, according to records. The fixed-rate mortgage is interest free during the construction phase […]

Industrial play: Alliance HP trades one West Palm...

by

By Lidia Dinkova

on 05/18/2022 at 8:30 PM

Clay Hamlin III is playing a game of Monopoly with Palm Beach County industrial real estate, replacing one property for another. Affiliates of Hamlin's Alliance HP bought the Skees Industrial park at 1426 Skees Road just south of West Palm Beach for $15.9 million — shortly after it sold a distribution center at 1100 25th Street in West Palm for $12.2 million, according to deed and state […]

Closing at Rise tops Miami-Dade's weekly condo...

by

By Adam Farence

on 05/18/2022 at 5:30 PM

Condo sales last week continued their plunge from the previous week in Miami-Dade County. Dollar volume last week totaled $154 million, down from $275 million the week before. Sales reached 216, compared with 251 the previous week. Leaflet map created by Adam Farence | Data by © OpenStreetMap, under ODbl. Condos sold for an average price of about $711,500, down from $1 million the week prior. […]
The One Thing Every Homeowner Needs To Know About...

by

KCM Crew

on 05/19/2022 at 10:00 AM

A recession does not equal a housing crisis. That's the one thing that every homeowner today needs to know. Everywhere you look, experts are warning we could be heading toward a recession, and if true, an economic slowdown doesn't mean homes will lose value. The National Bureau of Economic Research (NBER) defines a recession this way:

How Homeownership Can Bring You Joy

by

KCM Crew

on 05/18/2022 at 10:00 AM

If you're trying to decide whether to rent or buy a home, you're probably weighing a few different factors. The financial benefits of homeownership might be one of the reasons you want to make a purchase if you're a renter, but the decision can also be motivated by having a place that's uniquely your own.

Why Rising Mortgage Rates Push Buyers off the...

by

KCM Crew

on 05/17/2022 at 10:00 AM

If you're thinking about buying a home, you've probably heard mortgage rates are rising and have wondered what that means for you. Since mortgage rates have increased over two percentage points this year, it's natural to think about how this will impact your homeownership plans. Today, buyers are reacting in one of two ways: they're
I know everything about Real Estate. Contact Me!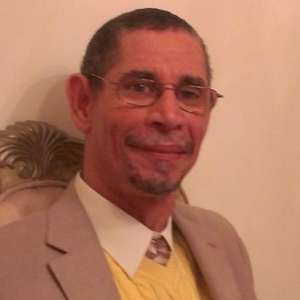 United Realty Group, Inc.
1200 S. Pine Island Road, Suite 600, Plantation FL 33324
The most important thing when choosing a real estate professional is to find someone you can trust. I have a history of success and integrity in real estate that you can depend on. I am an experienced negotiator with expert knowledge of the local market. You can count on me to always work with your interests in mind and to represent you and your wishes to the best of my ability.
You can relax with confidence knowing you are in good hands
High probability of successfully completing the transaction
Excellent market knowledge of the area
Our client's data is entirely confidential and encrypted
We give you advice about preparing your home to sale